Posted By Kissa
Many, many moons ago when I was a wee lass of thirteen I did something stupid and broke my arm during summer vacation.
Shot from the womb with a mad desire to read, I started reading romance novels at a young age. Well, okay, about a year before I broke my arm. The library was my best friend. The circulation clerks at the library probably rolled their eyes every time they saw me come in. Which, not having a driver's license, was not nearly as frequently as I would've liked. I could devour ten novels in a week easily. Let's go back to the broken appendage. It was summer, my mom could drive, but didn't very often and my dad worked days. Knowing what a klutz I am, they forbade me to go very far from the house. I used to climb all over our hill, so this was a bummer. Not one to watch a lot of TV, I read constantly. The book pile dwindled and I was left eyeballing a stack of my dad's Louis L'Amour novels. Which, after a long debate with myself about how I didn't want to read westerns, I proceeded to devour them, just like the romance novels.
There's something about primitive, lawlessness that I can totally relate to. Perhaps it's the romantic notions movies and books instilled in my brain that savagery is noble in its own way. That America was built on the sweaty brows of our fore bearers, who were the strong silent type of people filled with passionate love. Thus my love of westerns was born. And even Louis wasn't abject to a good love story.
I stopped writing for about five years. There were so many changes in my life, I couldn't think of a story to save my life. When I jumped back on the writing horse, I decided I wanted to write a historical romance. So I did. And then I wrote another, which I didn't finish, but that's not the point. Then I did something bizarre and so like me that it's a wonder it hasn't crashed and burned, because I am notorious for doing weird things and then moving on to the next weird thing in a blur.
I wrote a steampunk romance novel. About two people who are polar opposites (or so they believe at first), trying to find a magical jewel to save the lives of those near and dear to them. And I loved every second of it, effectively ruining my taste for historical facts as I pounded out words that created a new world full of airships and electromagnetic coil guns. Yes, they can figure out electromagnetics, but not electricity. And your point is…?
I did write another western-esque novella after the steampunk one. Except I decided to make it a romance/horror story and used some nasty creatures called boo hags to spice it up. They only tried to kill the heroine two or three times. That is as close to traditional historical romance as I've gotten in two years. I missed the boat. But I found a ride on a dirigible and I haven't looked back.
A loss for the historical romance world? Maybe. A gain for the steampunk romance genre? I hope so. But I'm happy with my chosen genre. It's silly and adventurous in a way that's not possible in historical romance. I just finished writing the second book in my steampunk series and hopefully will have the third finished before the year is out. After that. . . well, I'm thinking about revising that historical romance/horror.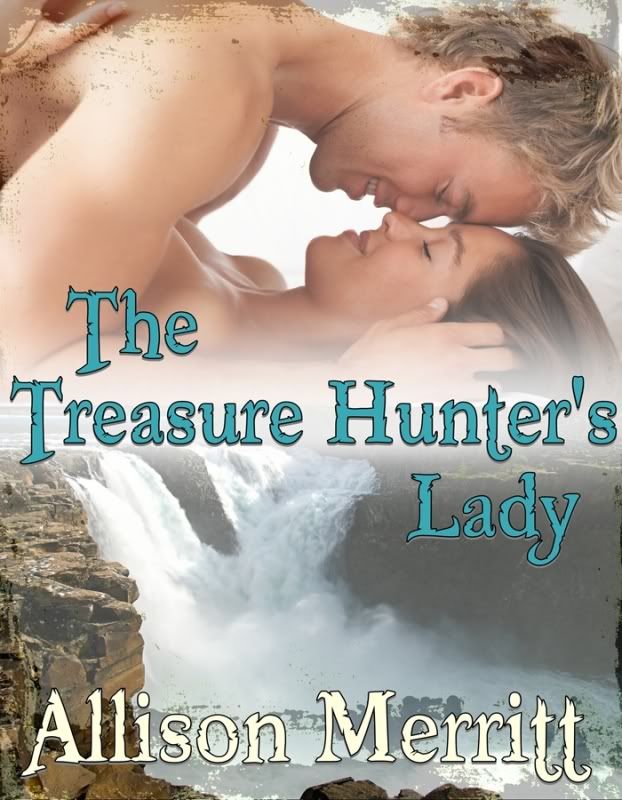 Blurb:
For years, Romy Farrington traveled at her world-famous archeologist father's side, exploring new lands and uncovering ancient secrets. It was everything she ever wanted, until a near-fatal encounter with hostile natives forced her and her father into a life of retirement in Boston and an undesired advance into proper society.
Everything changes again when she's saved from an accident by a brash Texan in a back alley. Abel Courte may act like a care-free cowboy, but he's harboring a secret—he's searching for the Diamond of Uktena, a legendary jewel that can cure any disease known to man. He needs information Romy's father has in order to get to the jewel. When he traces the origin of the Diamond to Dakota Territory, he sets off to claim the treasure, only to find the archeologist's fiery redheaded daughter stuck to him like a bug in sap.
In a race against time, Romy and Abel must learn to trust each other as they undertake a cross-country journey that will expose them to lands uncharted by white men, a deadly battle against the fearsome creature in possession of the Diamond and a fight to return to civilization where they might make the greatest discovery of all—love.
Buy Link
Bio:
A life-long love of reading turned Allison Merritt into an indie author who writes historical, paranormal and fantasy romances, often combining the sub-genres. She lives in a small town in the Ozark Mountains with her husband and dogs. When she's not writing or reading, she hikes in national parks and conservation areas.
Allison graduated from College of the Ozarks in Point Lookout, Missouri with a B.A. in mass communications that's gathering dust after it was determined that she's better at writing fluff than hard news.
Social networks:
Twitter: http://twitter.com/allison_merritt
Facebook: http://facebook.com/allisonmwrites
Blog: http://havenovelwilledit.blogspot.com
No Comments! Be The First!
Leave a Reply